250W high performance, active cooled LED grow light fixture. The unit is self contained so there is no need for external drivers or ballasts. Our LED PC boards are designed and assembled in-house using Lumileds 2835 High Efficacy 3500K 80CRI mid-power diodes as the base spectrum. 3500 Kelvin is the perfect full spectrum option for all stages of plant growth, from seedling to harvest.
A powerful extraction fan helps to keep the LED boards and internal components running as cool as possible.
Features
Excellent efficiency and PPF output at a competitive price
Our 250W LED fixture provides about the same light output as a 400W HPS system, without the heat problems to deal with
Dimmable
Modular design
Suitable for a flowering area of up to 1.2x0.8m
Designed and manufactured in South Africa
R5,750.00
(Incl. 15% tax)
Specifications
| | |
| --- | --- |
| Price | R5750 incl VAT |
| Electrical Power: | 250W |
| LEDs | Lumileds LUXEON 2835 High Efficacy 3500K 80CRI (base scpectrum) 195lm/W @65mA |
| Supplemental LEDs (optional extra) | Lumileds LUXEON SunPlus 2835 Horticulture Series 450nm, 660nm, 730nm and purple (12.5% blue). Contact us for a quote on customized LED boards |
| LED Driver | Mean Well LRS-350-24 |
| Enclosure | Black anodized extruded aluminium with ABS endcaps (all manufactured locally) |
| Cooling | 44CFM brushless blower fan, rated for 70 000 hrs continuous operation |
| Dimming Control | Built-in potentiometer |
| Acoustic Noise | 62dB(A) maximum |
| Dimensions | 800x65x200mm |
| Weight | 4.5kg |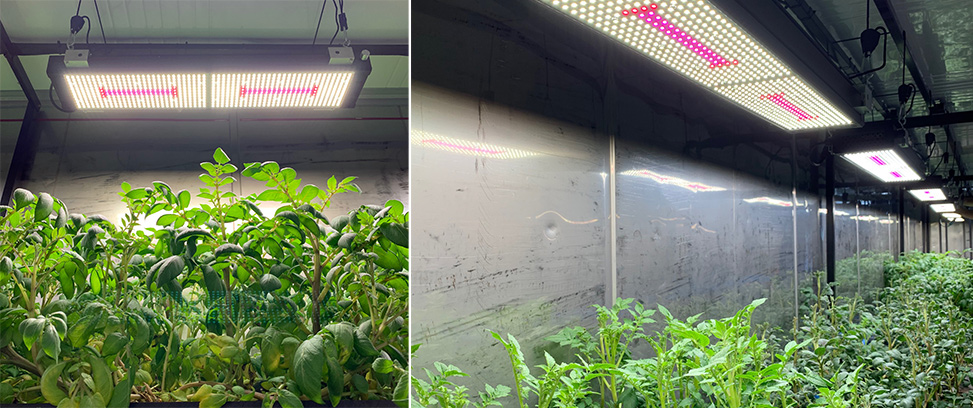 Par Measurements
Photosynthetic Active Radiation is light within the spectral range of 400-700nm (blue-red) which is used by plants to drive photosynthesis. PPFD, or Photosynthetic Photon Flux Density is the amount of PAR light that reaches a specific point. With these measurements we can visualize how light intensity from a fixture is distributed and also calculate and compare the efficiency (PPFD/Watt) over the test area.
Measured with Apogee SQ-500 quantum PAR sensor
600-1000PPFD is recommended for plants in the flowering stage.
Please send an email to
This email address is being protected from spambots. You need JavaScript enabled to view it.
for any enquiries.